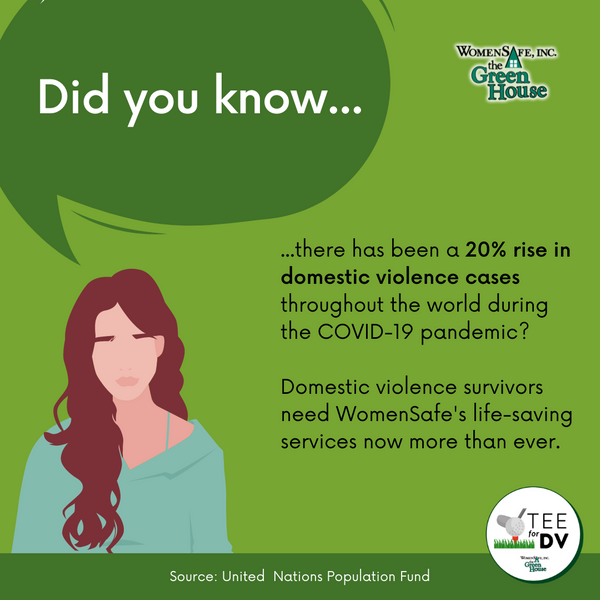 All our lives have changed these last few months, and we hope that you and your family have remained healthy and safe.
But for those trapped at home with an abusive partner, this strange new reality can bring with it the added horror of an uptick in abuse.
Governmental Stay at Home Orders have forced individuals to quarantine at home, but unfortunately, safety from the virus, is not safety from violence.
In a time of pandemic, survivors have far less access to shelter services, financial assistance, law enforcement responses, and court protections, leaving them without the safety resources that were once available to them.
With your help, WomenSafe will continue to be there for those who have nowhere to turn. By making a gift today, you can provide safety and peace of mind to the survivors calling WomenSafe home.