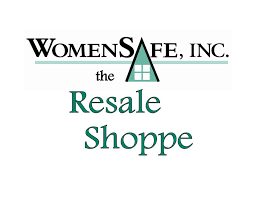 COVID-19 Donation Procedure
In order to ensure the safety of our volunteers and customers, we have had to adjust our donation procedures. Donations are still accepted in the back of the building, with a few adjustments. The following are our guidelines for accepting donations:
Due to limited space, each donor is limited to 3 boxes/bags per car.

Donors are asked to wear a face covering while interacting with staff or volunteers

Please disinfect any hard surfaces and wash clothes.

Place items in closed container/box.

Consider organizing items by category (i.e. clothes together).

Box/bag donations and "quarantine" them for 72 hours before bringing them to the shop
Another new process we have implemented is quarantining donations for 72 hours before any boxes or bags are even opened or sorted through. Because we have to store items for three days before we can process and put them out on the floor, we can only take a limited amount of donations per day. Once our shelves designated for that day's donations are overflowing with boxes and bags of wonderful donations, unfortunately we have to stop taking donations for that day. Due to the overwhelming and positive support from our community, that normally means we have to stop taking donations by noon.
Believe us, we do not enjoy having to turn your donations away. Before COVID-19, we were able to take in a much larger amount of donations throughout the day to, as we could sort, wipe down, price, and set it out on the floor all in the same day. This meant a better selection for our customers, more resources for survivors of domestic violence relocating into their own homes, and more money raised to support WomenSafe's free, life-saving resources. 
However, the health and safety of our staff and volunteers is essential in order for the Shoppe to remain open and operational. These protocols, while sometimes inconvenient, are in place to make sure that everybody remains well and the Shoppe continues to be a welcoming and comfortable environment.
We would like to thank our donors and customers for their patience and support during this time. YOU have made the store what it is today, a community that comes together to assist victims of domestic violence in our community.
Staff, Volunteers, Donors, Survivors, and Customers; our Resale Shoppe family is filled with so much love and support. We realize that many of you fall into multiples of these categories: both a customer and a donor, a survivor and a volunteer, a staff member and a customer, and that truly inspires us. Thank you for your understanding, your compassion, and your partnership.
Thank you for your patience and support! Please call the Shoppe at 440-729-2780 with any questions.
The Shoppe is located at: 12601 Chillicothe Road, Chesterland, Ohio (In the Drug Mart Plaza) 
Donation Drop-Off Location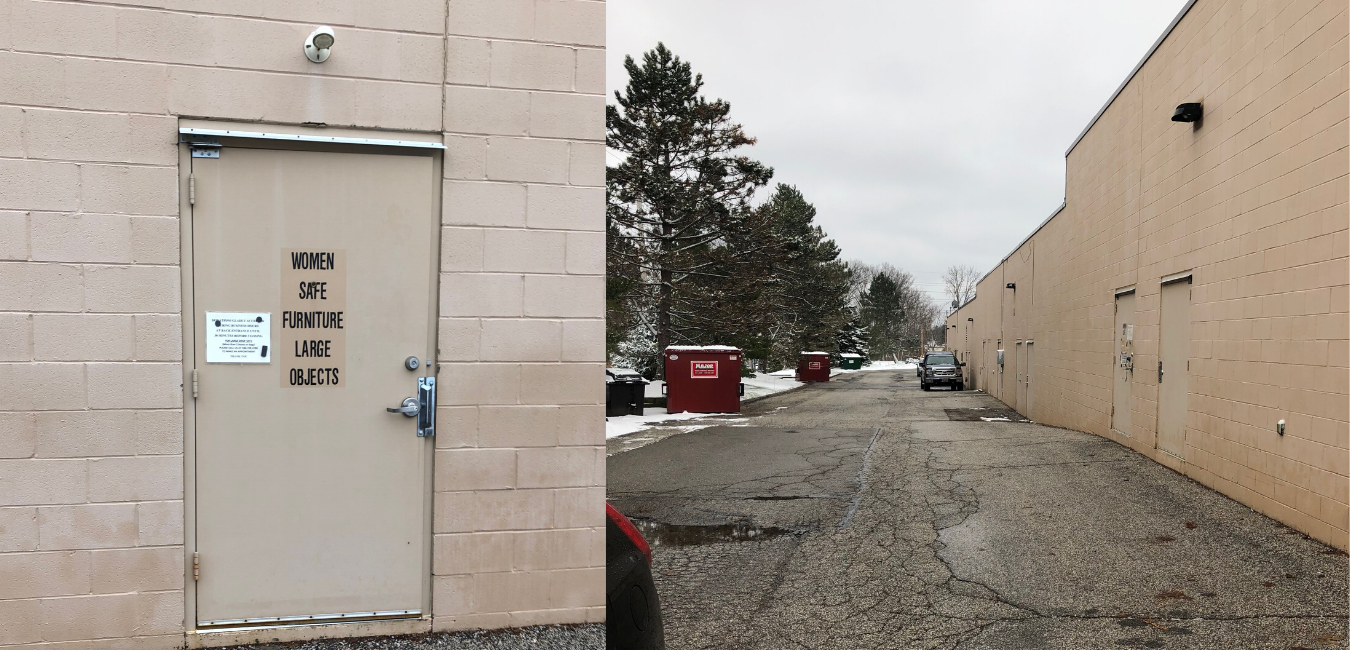 Store Hours
Tuesday: 10:00 am-5:00 pm
Thursday: 10:00 am-7:00 pm
Saturday: 10:00 am-4:00 pm
---
Items Accepted at the Resale Shoppe:
At the WomenSafe Resale Shoppe, we pride ourselves on selling the highest-quality items. We cannot accept chipped, broken, stained, or ripped items. For sanitary reasons, we also are not able to accept used stuffed animals*, undergarments, pillows, and bedding.
If the item you wish to donate is not included on the list below, please contact the Resale Shoppe prior to donating. 
In-Season Clothing and Shoes (Women, Men, and Children)
      ***As of 2/29/2020, we are only accepting spring/summer wear***
Accessories (Jewelry, Purses, Hats, Scarves, etc.)
Housewares (Dishes, Silverware, Pots, Pans, Glassware, etc.)
Decor (Art, Frames, Decorations, etc.)
Furniture
Books, Games, and Toys*
Craft Supplies/Greeting Cards
Small Appliances
Thanks to Two Men and a Truck, furniture donation pick-ups can be scheduled on a case by case basis. For more information on pick-ups or donating, please call the Resale Shoppe at 440-729-2780 or fill out the form below. 
---
Question about donating? Drop us a line below!
A WomenSafe staff member will be in touch within 3 business days.