Fall Luncheon 2019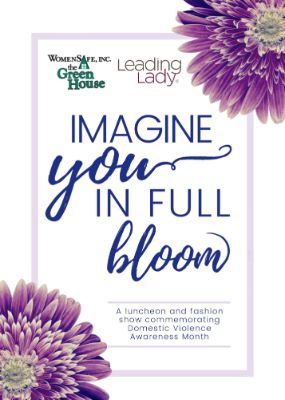 WomenSafe's Annual Fall Luncheon has Another Successful Year
Another successful year for our Annual Fall Luncheon and fashion show has come and gone, and we are so grateful for the outpour of support! 
Over 230 guests and volunteers came to Landerhaven in Mayfield Heights for a fun afternoon with friends, family, and coworkers to raise awareness about domestic violence. A wide array of baskets and prizes were up for grabs, including a framed Notre Dame Football jersey signed by Daniel "Rudy" Ruettiger; several Cleveland excursions/overnight stays; a beautiful ring valued at $500 from Alson Jewelers; Cleveland Indians, Playhouse Square, and Ohio State Football tickets; a king-sized mattress; handmade furniture; and more! All of these amazing items were donated by local advocates, volunteers, and businesses in the community.
After browsing the immense amount of prizes, picking their drawer at the Wine Pull, and getting to meet new people, guests enjoyed a lovely fashion show featuring outfits from Chico's, Contrast High kids clothing, and the WomenSafe Resale Shoppe. Each model from the day made a trip out to our wonderful Resale Shoppe in Chesterland and chose an outfit that made them feel empowered, and boy did they have fun choosing their outfit; many of the girls had a hard time choosing just one! The models from Project Model and the Avante Group kindly donated their time to put on this incredible show.
Our emcee for the afternoon was Gabriella Kreuz. Gabriella works as a freelance broadcast and commercial talent in the Cleveland Area. She can be found dabbling in a number of gigs, from in-park hosting for the Cleveland Indians, to quizzing sports fans on Fox Sports Ohio's Beer Money trivia show. In 2014, Gabriella started the organization Love Doesn't Shove, a non-profit dedicated to educating the community about the dynamics of healthy relationships as a means to end teen dating violence and promote a safer, happier society. 
DJ Nic Nacc made sure the mood stayed upbeat and fun throughout the event and provided a great soundtrack for our show. Follow her on Instagram @NicNacc!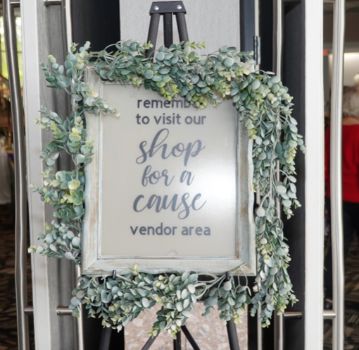 Guests were also given the opportunity to shop in our Shop for a Cause Vendor area, where several premier local vendors sold their wonderful products and donated a portion of the proceeds from the day to WomenSafe. The vendors included:
                                                          Touchstone Crystal                         Customized Designs 4 You                    
                                                            Fashion Flare                                    Lulu Tru Holistic Beauty and Wellness
                                                            Essence Maker                                Young Living Essential Oils
                                                            The Wood Squad                            Blocky Dogs
                                                            LuLaRoe                                           Wood Thingamajigs
                                                           Melaleuca                                          WomenSafe Resale Shoppe
Overall, the event raised a profit of $17,000 to support WomenSafe! Funds generated at events like this directly support the Green House, where up to 32 survivors of domestic violence take refuge nightly. Thank you to the donors, attendees, volunteers, and sponsors who helped make the day a success in order to continue offering free, life-saving resources. This profit would not be possible without incredible donors, volunteers, attendees, and of course our rock-star sponsors, including:
   Benesch, Friedlander, Coplan, and Aronoff, LLP 
   Consolidated Investment Group
   The Donaldson Family
---
         Check out more pictures from throughout the afternoon:
This article was written by WomenSafe Development Director, Megan Fisher, who was also in charge of this event. To learn more about Megan, please check out her Employee Spotlight page. 
---