2nd Annual Stop the Silence Event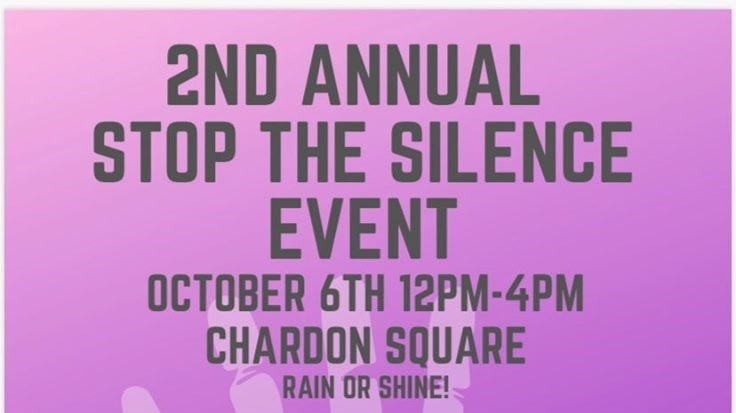 Please join us at our 2nd Annual Stop the Silence Event taking place in the Chardon Square on October 6, 2019 hosted by WomenSafe, The City of Chardon and The Geauga County Sheriffs Department!
Chardon Polka band will be performing, many favorite agencies from Geauga County will have family friendly games and activities along with YUMMY food truck options throughout the day! At 3:30 we will do a gentle stretch yoga before doing an awareness walk around the square as a group. Chardon Police Chief Scott Niehus will also be speaking before our walk!
We will also be awarding some individuals at this event. We are accepting nominations for
*Top Law Enforcement officer who has worked with domestic violence.
*Top Advocate who works in the field.
*Top volunteer who works with agencies or victims of domestic violence.
For more information on how to nominate someone please email
Jessica Martin at DCS@WomenSafe.org or Ann Walden at awalden@geaugacourts.org.