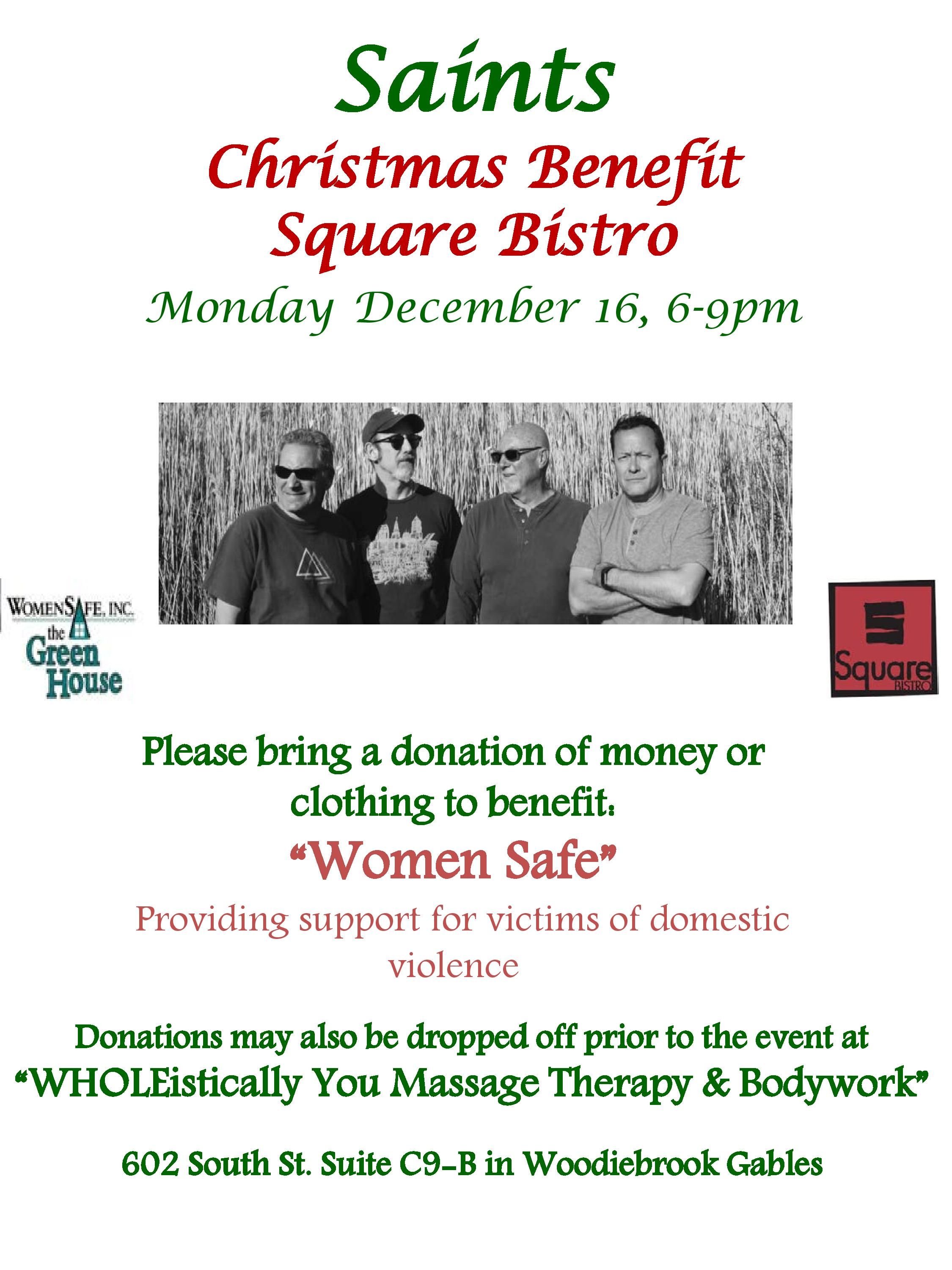 Join WomenSafe on Monday, December 16, 2019 for a wonderful show this holiday season! For several years, the Saints have put on a rockin' good show during December for the lucky patrons of Square Bistro (205 Main Street, Chardon).
No tickets are needed, just show up to enjoy the always delicious entrees and drinks, while singing along to some of your favorites!
The Saints music is "Americana Rock," with great melodies and haunting words. Members include Mike Perrico, Rick Ricchiuto, Jim Simandle and Steve Windham, and they would love to see you. This year, Square Bistro is opening up on their day off to celebrate with the Saints and raise money for WomenSafe, so let's pack the house!