Friends of WomenSafe Year End Dinner & Meeting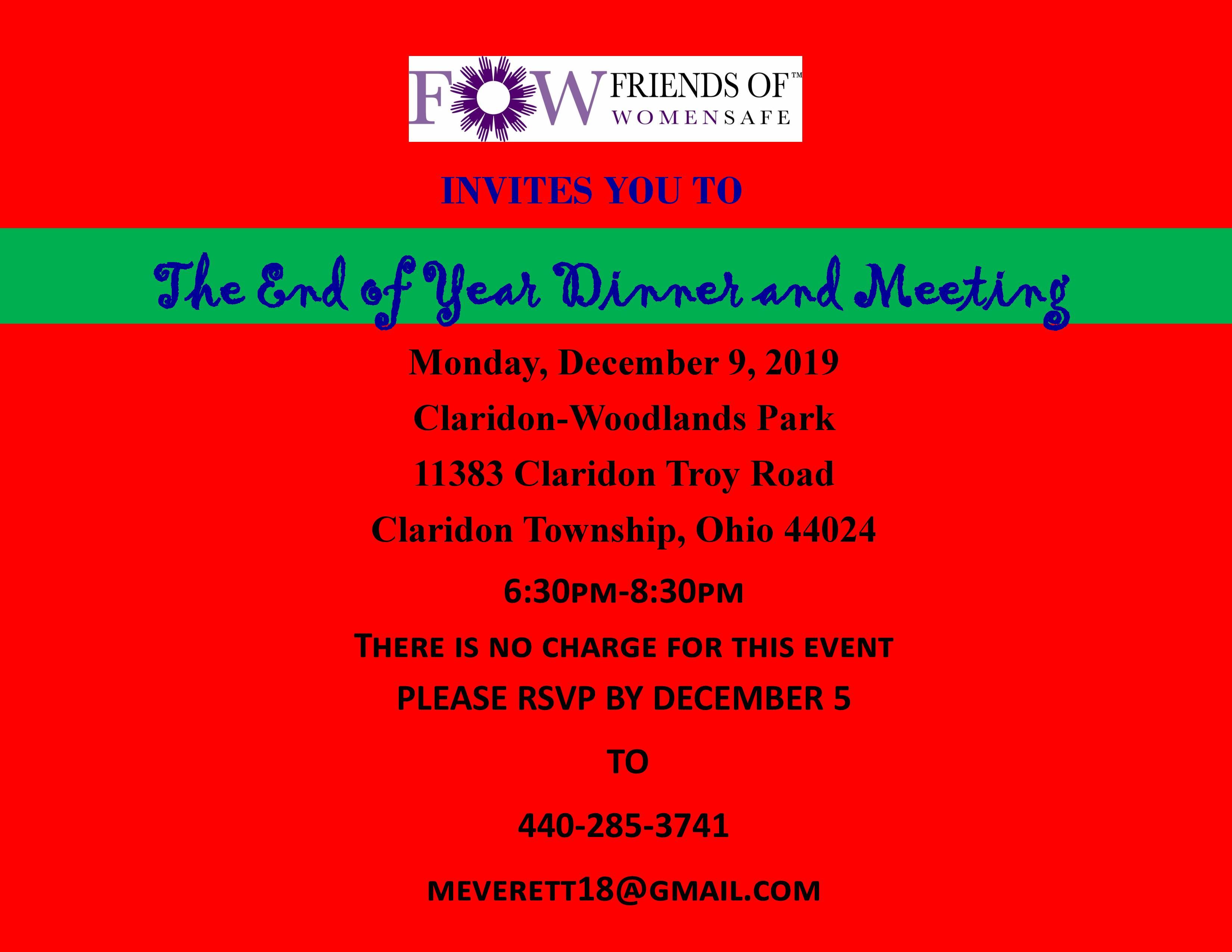 Join Friends of WomenSafe at their annual Year End Dinner and Meeting on Monday, December 9th at 6:30 pm. This event, hosted at Claridon Woodland's Park, is free to all and open to current members, as well as people interested in learning a little more about Friends of WomenSafe! We will be discussing:
• Our jam packed year of fundraising
• To hear about what FOW has accomplished this year and where we are going moving forward
• To hear about how WomenSafe has benefited from our funding
• To renew your commitment to this wonderful cause
• To break bread with friends old and new
Friends of WomenSafe is an organization with the mission to raise unrestricted funds for WomenSafe. Please join us to learn more about this wonderful organization!