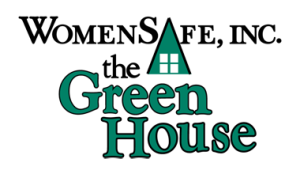 WomenSafe is taking extra measures to ensure the safety of our clients, staff, and volunteers during the Covid-19 outbreak. Our agency is keeping up with the guidance of Governor DeWine, the CDC, and the Ohio Department of Health, in addition to following necessary protocols to limit the spread of germs.
As a mission-based nonprofit organization, WomenSafe cares deeply for the program participants we serve and the many donors, shoppers, volunteers and team members that allow us to help others in our community every day. The safety of the survivors in our care is our upmost priority, and our agency is contionusly monitoring the changing environment in order to take necessary precautions. 
As of right now, our emergency shelter and 24-hour hotline COPEline remain open. Access to the facility will be limited to outside visitors to protect our staff, clients, and volunteers. In-home visits will be temporarilly postponed, and outreach clients are encouraged to contact COPEline should you have questions or need assistance.
We will continue to keep a close watch on the evolving situation and the guidance provided by the World Health Organization, U.S. Centers for Disease Control, and state, provincial and local governments. As suggestions and/or mandates from public health officials continue to change, WomenSafe's team will re-evaluate and make the necessary adjustments.
If there are matters that need immediate attention, our COPEline is available 24/7 by calling 888-285-5665. 
We wish everyone good health and prosperity during this difficult time in our community and the world. 
- The WomenSafe Team