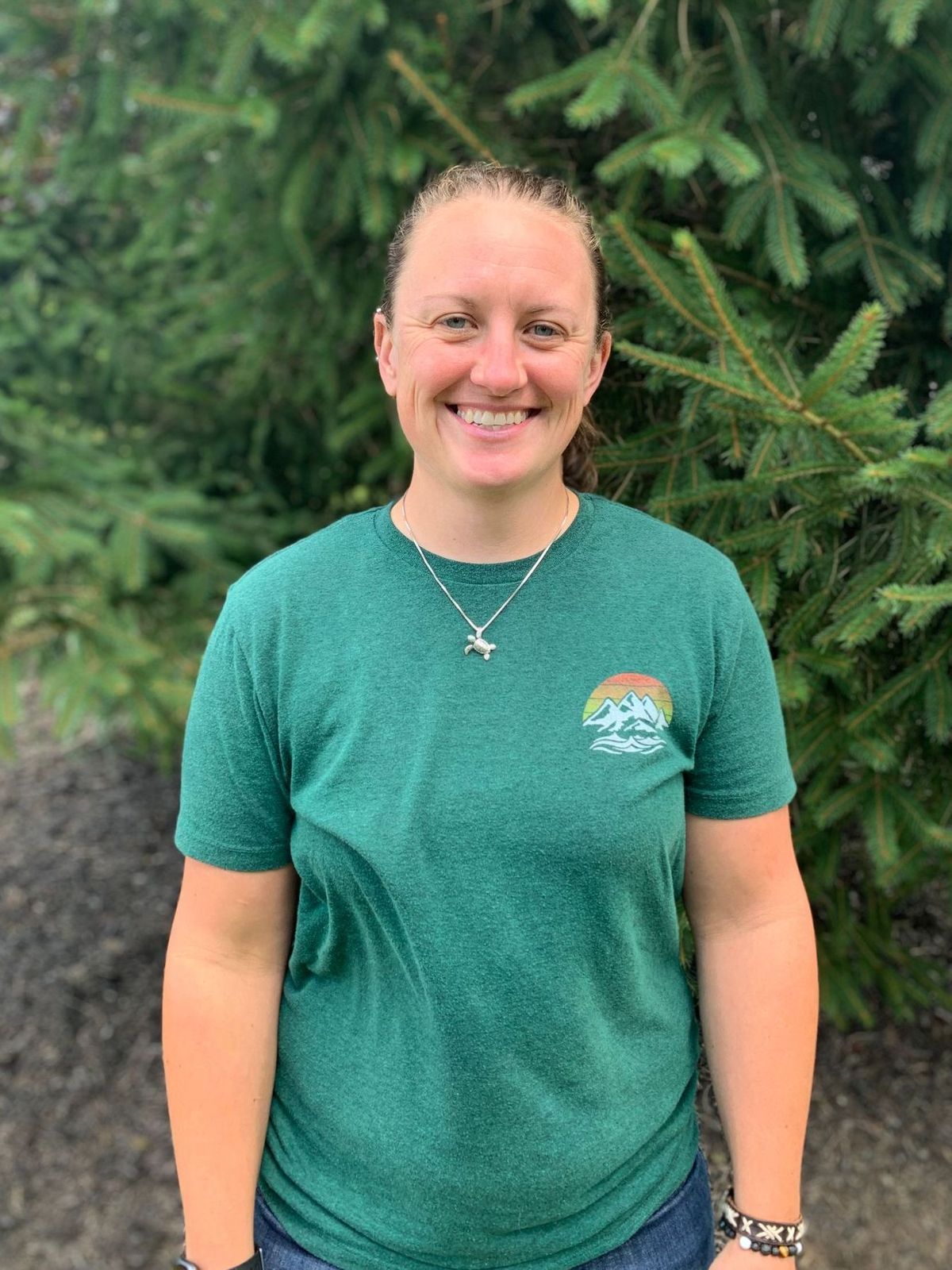 Who: Holly H.
Job Title: Shelter Resource/Court Advocate
Resident Care Specialist. Court Advocate. Shelter Resource Advocate. 
These are just some of the many responsibilities that Holly H. has, and she tackles each with a willingness and positive attitude that is appreciated by her coworkers and clients alike.
Holly is a devoted advocate for victims' rights and very protective of those who have been abused. Her protective personality stems from her childhood in which she witnessed her mom in unhealthy relationships, resulting in a stay in WomenSafe's shelter when Holly was five years old. She is happy to now work for the organization that helped her family. 
"I love working with the clients and helping them succeed," Holly said. "Being there as a support whether or not they want to talk. Sometimes they just need an outsider's positive presence." 
Holly's positive presence is appreciated not just by the clients, but all those who come in contact with her, especially her coworkers. The feeling is mutual. Holly said, "What's not to love about working here? Even if I won the lottery I would still work here. It helps tremendously having awesome coworkers."  
Based on the comments below, Holly's coworkers feel the same way about her!
What Holly's Coworkers Have to Say:
"Holly is an amazing asset to our organization. Her calm demeanor, personal approach and overall friendliness to everyone she meets is greatly appreciated. I am grateful to call her my colleague!" – Andrea G., CEO
"Holly is so kind and always one of the first people ready to lend a helping hand. She has such a calm and yet fun personality and is awesome to work with!" – Kathryn D., Parenting Education Specialist
"Holly will always greet you with a smile. Holly is passionate about the work that she does, and truly cares about the clients we serve." – Kim S., Assistant Director of Victim Advocacy
"Holly is an asset to both the court program and the shelter as a whole. She is the hardest-working person I know and I can rely on her to get the job done. The clients love her because they can tell that she is compassionate and cares about the work she does. We are all so lucky to have Holly! (She's also low-key hilarious and so much fun to be around.)" – Paige S., Geauga County Court Advocate
"Holly is a court advocate with me and always provides me as much information as necessary when referring a client so that the conversation is easier for not only myself, but so that the client doesn't have to relive their story over and over by telling many different people. She works really well with the clients to make sure they get all the information they need and also understand fully what each step in the process looks like to eliminate their stress.
As a friend, Holly makes me enjoy working with her by making me smile and laugh throughout the day. Whether it's sending memes back and forth or laughing over the silly things we do or say, I always enjoy being around Holly!" – Stephanie M., Lake County DV Coordinator
Get to Know Holly in Her Own Words:
Q:  How long have you worked for WomenSafe?
A:  Little over a year
Q:  What are three words your coworkers would use to describe you?
A:  I wish I could read minds but I lost that talent years ago :)
Q:  What do you like to do in your free time?
A:  Anything outdoors...hiking, kayaking, working in the yard/garden, cycling, walking the dogs, watching movies and crime shows
Q:  If you could learn to do anything, what would it be?
A:  Always wanted to learn to actually play the guitar and not just make noise
Q:  If you could meet anyone, living or dead, who would it be?
A:  Sandra Bullock (alive) , so many interesting dead people 
Q:  If you won the lottery, what is the first thing you would purchase?
A:  What kind of lottery are we talking, like millions or a 2 dollar scratch off?
Q:  If you could visit anywhere in the world you've never been, where would you go?
A:  Ireland and so many others
Q:  What is your favorite holiday tradition?
A:  I don't like to pick favorites lol..I like things about all of them
Q:  What's a fun fact that not many people know about you?
A:  Mmm.... I guess that I was rolled in my dads bronco was I was a baby and made it out alive and to this day terrified of getting into a car accident
Q:  What is at the top of your bucket list?
A:  To swim with turtles 
Q:  What's a work-related accomplishment you're really proud of?
A:  I'm proud everyday knowing that I can make a difference whether it be with words or actions in helping survivors
Q:  Who or what inspires you?
A:  I'm inspired by those who push through each day even when they want to give up. And baby turtles that just want to get to that water.