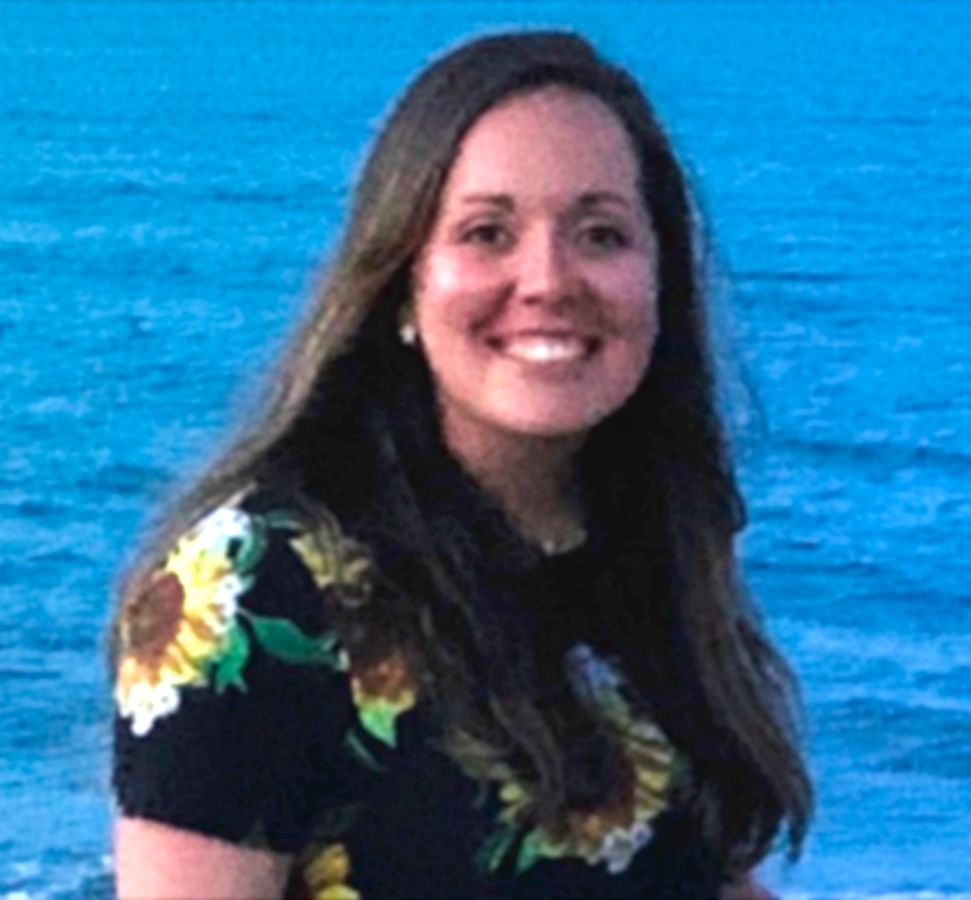 Who: Laurén S.
Job Title: Art Therapist/Clinical Counselor
Laurén is WomenSafe's newest counselor to join our clinical team. Starting just as the Coronavirus pandemic hit, Laurén has had to work from home and has yet to meet the majority of her WomenSafe corkers in person. Though it's not been the most ideal start to a new career, Laurén has already been thriving in her role as Art Therapist.
Laurén had ties to WomenSafe before she started working for the agency. Back when she was attending Chardon High School, Laurén took a career exploration assessment. Art therapy was one of the results as a good career fit for her personality. Interested in learning further, Laurén shadowed WomenSafe's then-Art Therapist, Nancy, in 2009. Just over ten years later, Laurén is now a permanent fixture of the WomenSafe team. Talk about coming full circle!
Laurén recently graduated with a Master's in Arts in Counseling and Art Therapy from Ursuline College. She describes herself as a people person, and though she finds it hard to be by herself currently, she is enjoying building relationships with clients, even if she's not meeting them face-to-face. "It's been enjoyable to build report even through Zoom or on the phone," Laurén said. "When a client comes back and says 'I tried that coping skill you recommended last week, and it worked,' it's very rewarding to hear them say that."
Laurén is a great fit to the WomenSafe team, and we're all as eager to meet her as she is to meet us!
What Laurén's Coworkers Have to Say:
"Laurén has been a wonderful asset to WomenSafe since she has started and such a pleasure to work with. She has been helping with the client waitlist and thanks to her, we have made great progress in meeting client's needs! Laurén is always reaching out to lend a helping hand and with a smile." – Melissa N., Art Therapist
"I've only gotten to meet Laurén a couple of times on Zoom, but I can tell she fits right in with WomenSafe with her sweet personality and willingness to help others. I'm looking forward to meeting her person soon!" Stacy E., Geauga County DV Coordinator
"Laurén may be the newest member of our clinical team, but it feels like she has been with us for years. She joined WomenSafe at the start of the pandemic and has jumped in feet first. Laurén is a joy to work with and adds positivity, creativity and humor to our team." – Liz B., CCO
Get to Know Laurén in Her Own Words:
Q: How long have you worked for WomenSafe?
A:  Two months
Q: What are three words your coworkers would use to describe you?
A:  (I'm not sure, I haven't been able to meet them in person yet due to COVID :) kind, creative, compassionate
Q: What do you like to do in your free time?
A:  I enjoy spending time with friends and family, creating art, baking, and being outdoors. 
Q: If you could learn to do anything, what would it be?
A:  I would love to learn glass blowing!
Q: If you could meet anyone, living or dead, who would it be?
A:  John. Mayer. 
Q: If you won the lottery, what is the first thing you would purchase?
A:  A little oceanfront home in the Outer Banks.
Q: If you could visit anywhere in the world you've never been, where would you go?
A:  Italy, My mother was born there. 
Q: What is your favorite holiday tradition?
A:  Making cinnamon rolls from scratch on Christmas morning.
Q: What's a fun fact that not many people know about you?
A:  I love to make pottery and hope to have a home studio one day. 
Q: What is at the top of your bucket list?
A:  Traveling to Albuquerque to see the International Hot Air Balloon Festival. 
Q: What's a work-related accomplishment you're really proud of?
A:  Building rapport with new clients while working remotely during COVID, and seeing their progress. 
Q: Who or what inspires you?
A:  Clients' resilience and motivation to heal.