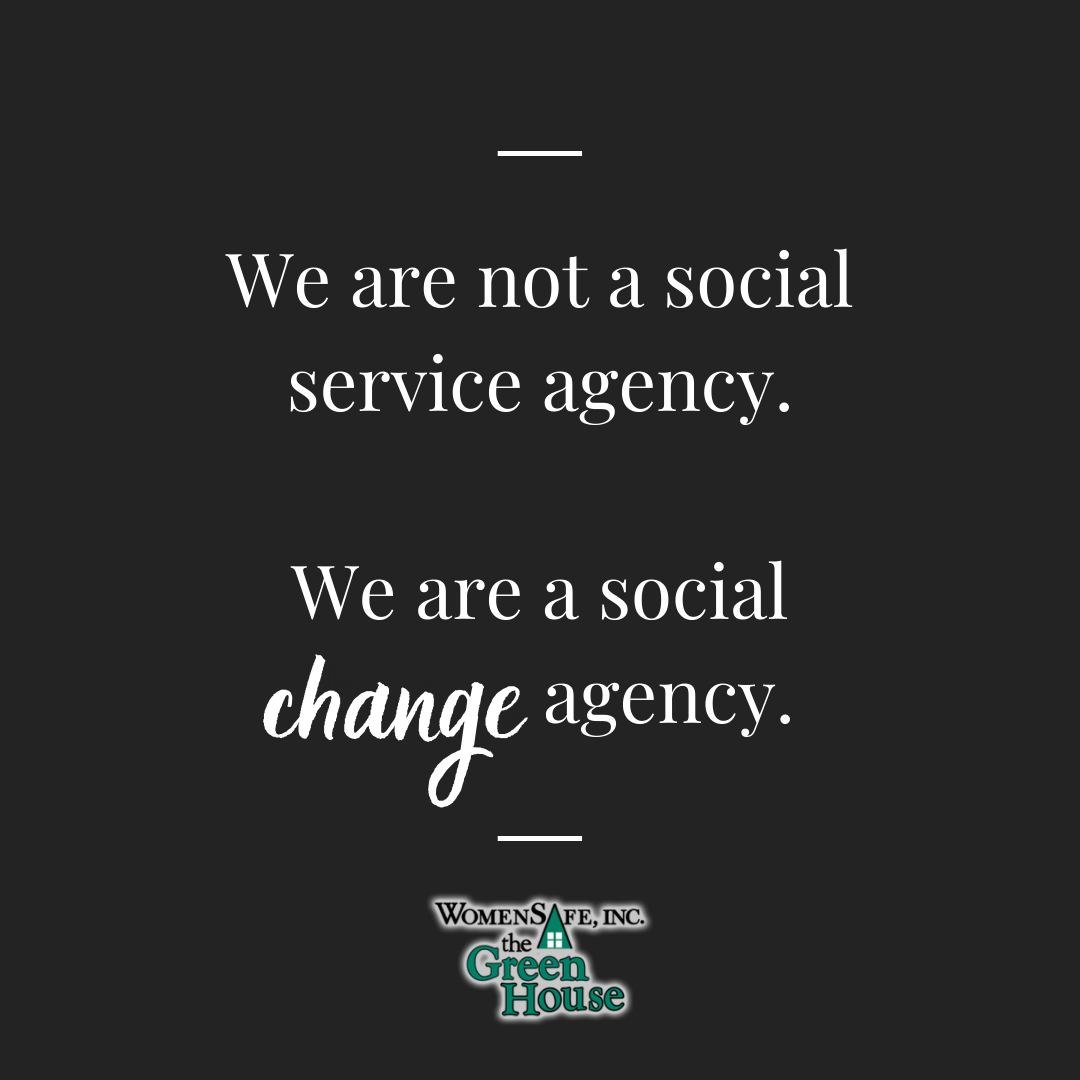 Our hearts are hurting.
We see and are witnesses to the current social and racial unrest. It is heartbreaking that the list of lives lost to racial violence and judicial injustice is continuing to grow, George Floyd and Breonna Taylor being only two of the many names on that list. 
It is time to stand in solidarity with the black community, as friends, colleagues, sisters, brothers, and advocates. Change needs to occur at a systemic level by addressing the inequality, social and judicial injustices in our society and identifying active areas we can grow as a community, and as a nation. 
WomenSafe has seen ongoing barriers and racism toward our clients of color since our birth. Our agency has witnessed discrimination of survivors in the workplace, in attempts to establish housing, in the grocery store, and in the judicial system. The cycle of racial injustice is nearly impossible to break as an individual, which is why this movement is so important. 
It is clear that there is a lot of work to do when it comes to racial injustice in our nation. This week, we reflected on our beginnings, before WomenSafe existed. 
Why wasn't there anywhere for victims of domestic violence to go?
Because at that time, domestic violence didn't have a voice, just silence. But dedicated advocates came together to make their voice heard. There is great value in peaceful protest, and it can bring about great change. WomenSafe's 40 years of service can attest to that.
As an agency, we will continue to provide survivors of color with a voice. Providing education to our staff and community about the barriers impacting persons of color is only the start. We are hopeful that this conversation sparks lasting change, and are eager to hear from other agencies and community members about what better steps we can take to support and promote complete equality. 
Please continue to grow with us and stand up for what's right. WomenSafe is not the complete answer to racial violence and injustice, but we can be a great step forward.
MANY OF US WANT A "DO-OVER" FOR 2020, BUT WE CAN'T HELP BUT THINK THAT THESE CONTINUED WAKE UP CALLS ARE EXACTLY WHAT WE NEED.