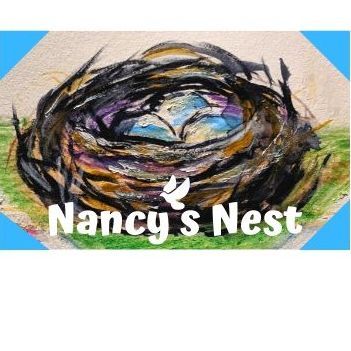 Throughout the festival season, you might run into WomenSafe and notice we sell quilt raffle tickets and handmade cards to the community. WomenSafe has been a mainstay in these events for years. But how did it all come to be?
Meet Nancy
The Traveling Quilt was helped founded over 12 years ago by Nancy Z., a longtime WomenSafe volunteer and advocate. 
Each year, Nancy worked with the Chagrin Valley Quilters Guild and other quilting organizations to obtain a donated quilt. These quilts came with a variety of designs, and each quilt was handmade with love and compassion by groups of individuals in our community.
Nancy contacted every fair/festival/community event that she could find within the tri-county Northeast Ohio area to get WomenSafe a spot on the vendor list. By asking every festival-goer who walked by the booth, Nancy was able to raise over $11,000 in the first year. After that, Nancy said it became a personal challenge for her to top the dollar amount raised from the previous years. 
For over ten years, Nancy traveled almost every single weekend to fairs and festivals with a specific mission: to spread the word about WomenSafe and help raise funds to continue the life-saving resources it provides. By selling $2 raffle tickets for the quilt and taking donations, Nancy and her army of volunteers raised over $200,000 for WomenSafe clients! 
"This is my favorite story to tell when somebody mentions a 'small' donation," said WomenSafe's Development Director, Megan F. "No donation is too small; from a roll of toilet paper to a five dollar bill. Every little bit adds up to keep WomenSafe moving forward. Together, small changes create big change, and that's what we need for our community." 
Nancy's Nest is Born
After her years of hard work, Nancy made the tough decision to step down from leading The Traveling Quilt team, but that doesn't mean she has stopped supporting WomenSafe. 
In order to continue Nancy's legacy, WomenSafe founded Nancy's Nest, a new addition to the Traveling Quilt. 
Each month, volunteers (including Nancy!) come together for a card making session at the Green House. A template is created by a volunteer, and all supplies are provided. These cards are then priced and sold along with the quilt raffle tickets. 
Nancy's Nest gatherings occur on the second Monday of every month. Crafters of every level are welcome to attend. It's just another easy way to get involved and support your favorite local domestic violence shelter! 
Click here to get info about our next meeting.
Still Going Strong
With the help of Nancy's Nest and The Traveling Quilt, WomenSafe festival booths continue to spread knowledge and resources to those that need it most. 
It's also a fun way to catch up with individuals that have used our services in the past. Our volunteers love when past clients visit the booth and thank them for what they are doing, often times disclosing their story of abuse and how WomenSafe helped them triumph over the cycle of violence. 
With the help of volunteers, advocates, and our community, WomenSafe will continue to help victims of domestic violence for years to come.
Look for us at a festival near you this coming summer!