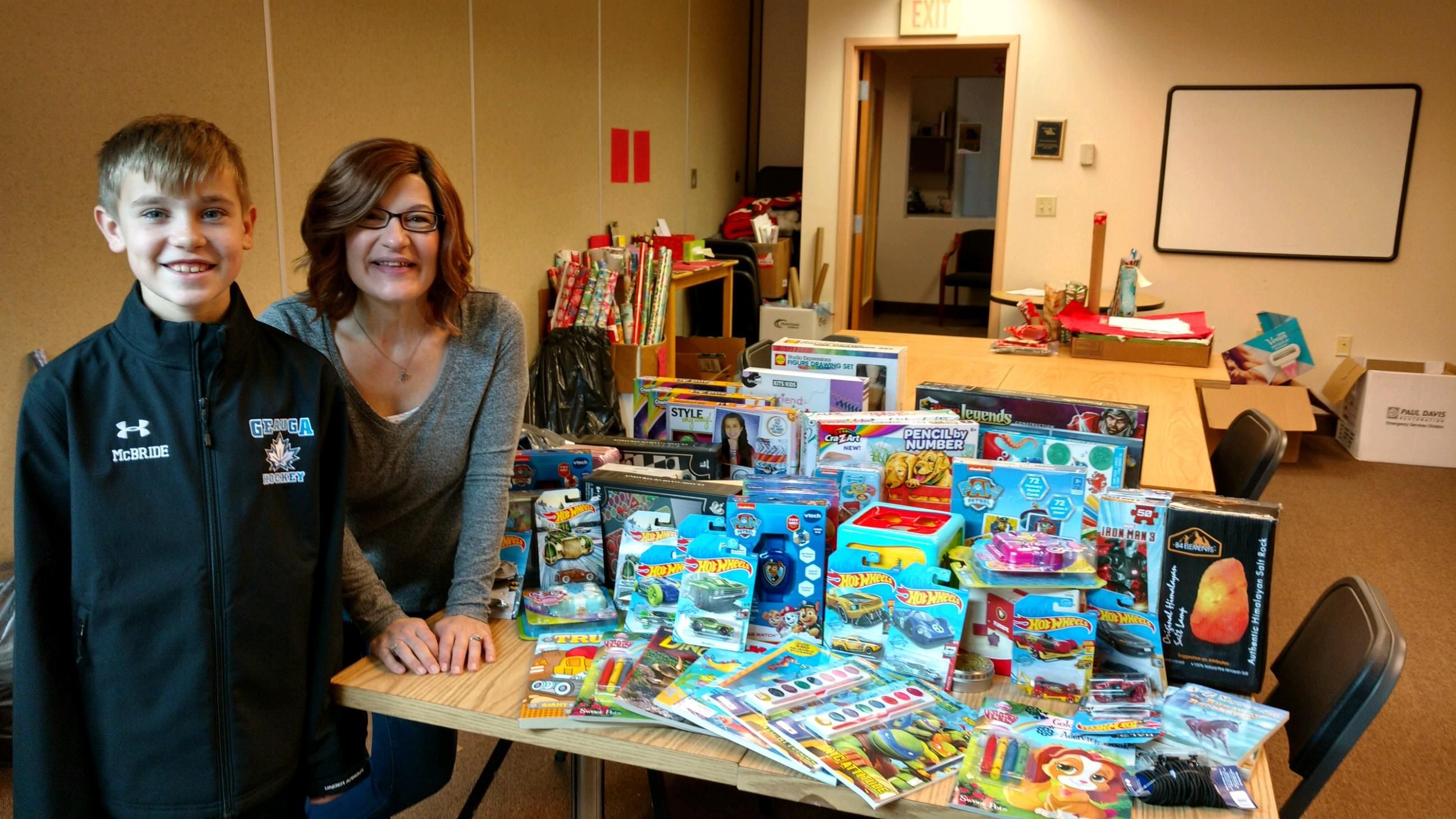 It's easy to forget how privileged we are around the holidays, especially compared to other families who may not be so lucky. We had wonderful donors help our clients affected by domestic violence this Christmas, ensuring the families had a fulfilling holiday with their loved ones. 
One of those donors was Charlie McBride. Charlie is 10 years old and a 5th grade student at Kenston Intermediate School. He stays very busy outside of school with the Geauga Hockey League and Taekwondo classes.
Charlie feels that he and his family have so much to be thankful for, and sometimes things pile up everywhere in their house.  This past holiday season, Charlie made the decision that he wanted to give instead of receive.  And give he has!  Along with the support of his family (dad Chuck, mom Kristen, and younger brother JR), Charlie put himself to the task of picking out all kinds of toys and activities for boys and girls of all ages.  Everything from LEGO sets to art supplies, Play-Doh to puzzles, and literally everything in between.  Charlie said, "these are some things I would love to get for Christmas!"
And he's not done yet!  Charlie gave his grandparents and other family members his Christmas wish list that included paper towels, laundry soap, cleaning supplies, and toilet paper, just to name a few! After Christmas, Charlie will be delivering those much needed shelter supplies to WomenSafe.
Charlie has chosen WomenSafe to provide for this year in part because Kenston Intermediate School is a huge supporter of our organization. Assistant principal, Drew Trimble, and all staff and students do a school-wide collection for our residents throughout the fall and holiday season. They come to us loaded up with everything a family needs at home.  Household and hygiene products. New clothing and coats. The list is as long as Santa's!
We couldn't be more proud of Charlie for being such a generous and thoughtful young man. He wants to continue his efforts in making a difference, and we see him making a very positive impact on our community.  
Merry Christmas, Charlie. You have helped so many people in need and have stolen our hearts in the process!