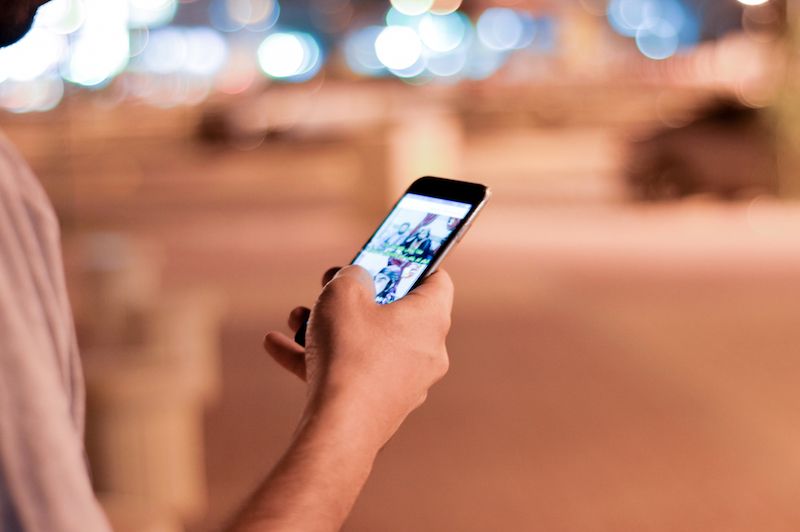 Aspire News App: Voted as one of the two "best apps for domestic violence prevention" last year, the Aspire News App is a potentially life-saving app that allows victims of abuse to call for help at the touch of a button. 
When I read about this app online a number of weeks ago, I thought it was such a great idea. I wish I had this technology available when I was a victim of abuse. 
Robin McGraw, Dr. Phil's wife, has an organization called When Georgia Smiled, which is designed around empowering and helping victims and their families to survive and overcome domestic abuse of various types. It is truly a wonderful organization that reaches out to victims and educates the public about what is and isn't real love, the types of abuse, and how victims can get help. 
This app, which is a disguised app for the safety and protection of victims, is set up to help them in an inconspicuous way for an emergency call that the app user can set up ahead of time with emergency contacts and local law enforcement to receive a pre-recorded message or text from the victim. The victim can press a button through the app that will automatically send out this message to alert whomever they wish to know that they are in danger or feel threatened. This app also has the capability of recording video or sound of the abuse as it happens. 
The Aspire News App is available through the Apple Store and Google Play and is available in both English and Spanish. You can also visit When Georgia Smiled's website for more information about the app. 
Besides going to the organization's site to learn and download the app, or making the recommendation to someone you know that might need it, take a look around to see what you can learn about abuse. When Georgia Smiled also has a curriculum that teaches about abuse. The program is good for those who have doubts about whether or not they are being abused. You might read it and realize that you might not be physically or sexually abused, but psychologically. Sometimes abusers are so good with words that their victims don't even know they are slowly being abused. This app along with further education on what abuse is can help yourself or others. 
The site is very user friendly, in my opinion. The site is easy to navigate, easy to read, and the information is easily remembered. It might seem odd that I write about this aspect of the site, however, I feel that it is important because when someone is abused, their mind can start to become limited with comprehension and wander away from the topic at hand easily. Everyday thinking can be a process in itself for an abuse victim. My abuser was a psychological abuser that caused me to second guess everything I did throughout the day, down to whether I was putting on my makeup the right way. I felt like my mind was fried, and I had no idea I was being abused. 
Make it a point to learn about the app, and have a discussion with anyone about abuse. You never know if the person you are talking to is being abused. You might open their eyes a bit, as well as your own. 
Fiona Jarl