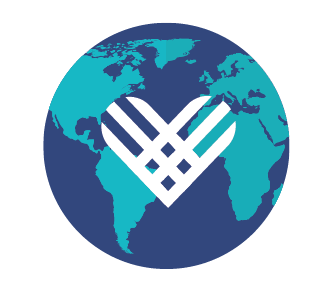 #GivingTuesday: What is it?
GivingTuesday is a global generosity movement unleashing the power of people and organizations to transform their communities and the world.
What started as a day to promote giving and good in the world has unleashed to become the largest single giving day of the year. With so much negativity on the news and internet, it can be easy to forget that no matter where you are, there are kind, caring people around you.
- > There's Black Friday, to kick off the holiday purchasing season with lots of deals in the big-box stores.
- > There's Small Business Saturday to support the local businesses that allow our economy to thrive.
- > There's Cyber Monday to allow ease of access to online deals of everything under the sun.
- > Then there's Giving Tuesday, a day to forget about what we can get, and instead celebrate what we can give.
So… What Exactly Happens on Giving Tuesday?
This year's Giving Tuesday is scheduled for Tuesday, December 1. You will see advocates, nonprofits, and volunteers sharing their gratitude, their connection to a mission, personal reasons they support a cause, and what impact they've seen take place. This is a great time to see the incredible work that is happening by the causes you support. You are guaranteed to see tons of heartwarming stories and examples of how other people are helping their neighbor. Make sure you are ready to be inspired by the amazing tasks being accomplished around you! Practicing gratitude is one of my favorite parts of Giving Tuesday!
Another fun aspect about Giving Tuesday is getting involved. How can you promote good in our world today? Maybe you can bake cookies for your elderly and isolated neighbor, or send a card to a veteran or a long lost relative. Many nonprofits have Amazon Wish Lists (LINK) that allow you to ship needed items right to their location, without you leaving your home (perfect for quarantine Giving Tuesday). Creating positivity in the world is what Giving Tuesday is all about, and we can all do it! 
You can also get involved on Giving Tuesday by making a donation to your favorite organization. Most nonprofits will be running fundraising campaigns to support their services. And if past years are any indication, fundraising on Giving Tuesday is becoming essential for organizations!
In 2019, $1.9 billion was raised throughout the world from over 27 million people. All in 24 hours! That is a lot of impact and sustained funding for organizations who are often struggling or working on a bare-bones budget. 
Remember, organizations couldn't make a difference without your support. That's why Giving Tuesday is so important!
WomenSafe is going Back to Basics this Giving Tuesday
Do you have food in your cupboards? A bed to sleep on? A safe place to return to after a long day?
During the great toilet paper shortage of the COVID-19 pandemic, many Americans realized how much we take basic needs for granted. 
But for survivors of domestic violence fleeing abuse, these basic necessities mean everything. Without knowing how to feed their children, where they would sleep at night, or how they could get clean clothes, many victims of abuse are forced to remain with their abuser.
This Giving Tuesday, WomenSafe is going Back to Basics and working to provide basic necessities to survivors of domestic violence. 
For more information on WomenSafe's Back to Basics campaign, click here. 
Make sure to post a photo on social media, tag us, use #BackToBasics and let us know the basic needs that you are grateful for!
10 Ways to Get Involved This Giving Tuesday
Do something nice for your neighbor, a family member, or a friend.

Smile at a stranger. Hold the door open. Little things matter!

Share a social media post from a local nonprofit

Tag your favorite nonprofit and post a selfie using their hashtag and remind people why you love that organization

Volunteer

Tell one friend about why you support a certain cause

Go through your closet and donate clothes to a local shelter. We all have things in our home that we don't need, but could make somebody else's day!

Purchase from a Certified B Corp (link https://bcorporation.net/) company or one that donates items or proceeds to nonprofits

Host a Facebook Fundraiser for a nonprofit (how to set up a fundraiser on Facebook: https://socialimpact.facebook.com/news/2018/8/28/how-to-create-a-nonprofit-fundraiser-from-a-facebook-page/)

Make a donation to your favorite nonprofit (If WomenSafe happens to be your favorite, you can visit our Giving Tuesday page

here

!