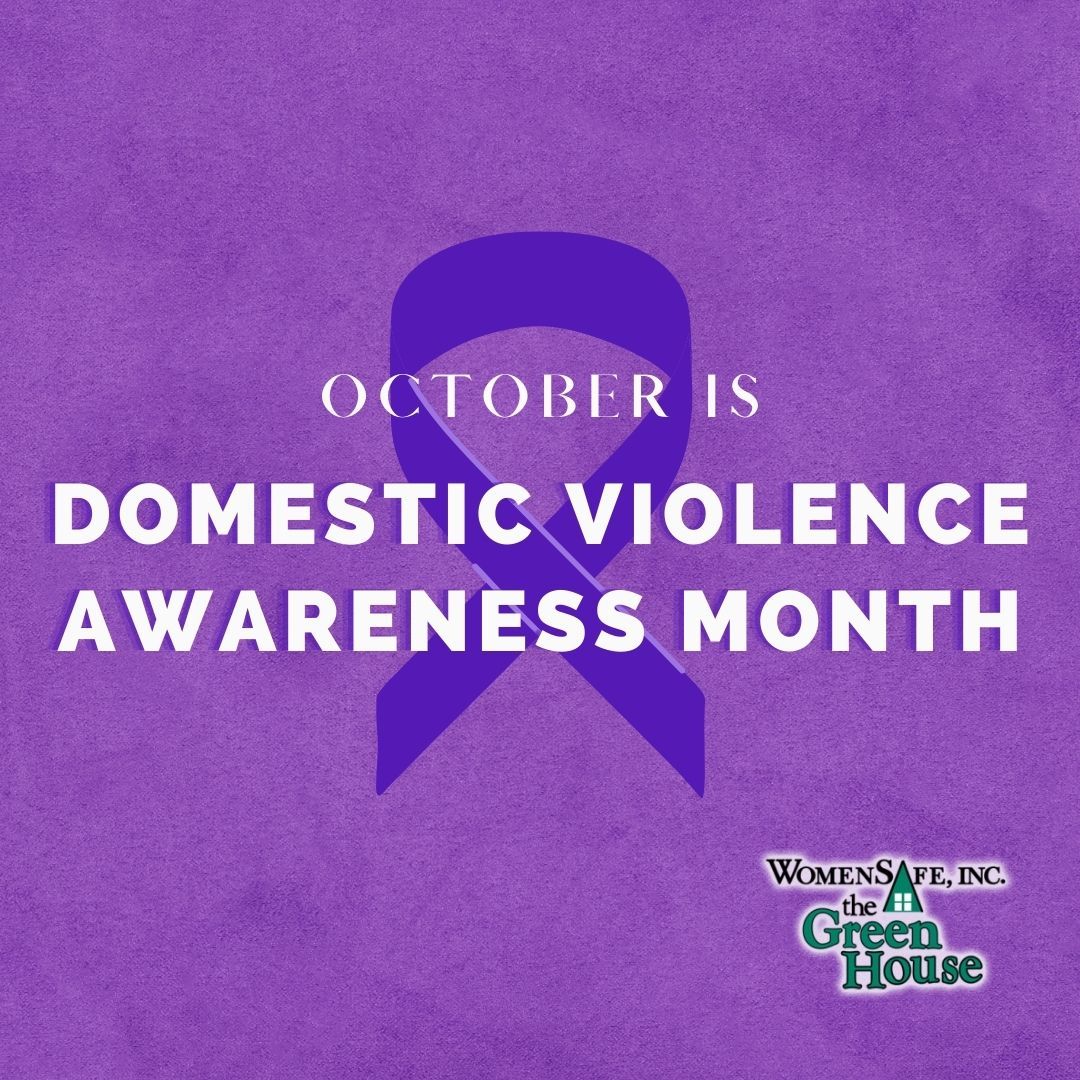 Every October we recognize Domestic Violence Awareness Month to spread the word about its affects. While the COVID-19 pandemic is keeping us from putting on our annual events, WomenSafe is still here to educate the community and support survivors in hopes of ending the cycle of abuse.
What is Domestic Violence Awareness Month?
In 1989, October was first declared National Domestic Violence Awareness Month. This is a time to acknowledge domestic violence survivors and be a voice for its victims. Learn more about the history of DVAM here: https://www.odvn.org/dvam/
Domestic violence is prevalent in every community, as nearly 20 people per minute are physically abused by an intimate partner in the United States. During one year, this equates to more than 10 million people (National Coalition Against Domestic Violence).
Although there has been substantial progress in reducing domestic violence, that number is still shocking. In addition, every year millions of children are exposed to domestic violence. These incidents affect every person within a home and have shown to have long-lasting negative effects on children's emotional well-being, and social and academic functioning.
How Can I Support DVAM?
Here are five ways you can help WomenSafe raise awareness this October:
1. Be an ally: If you suspect a friend might not be safe, let them know that you are there for them and open to listening.
2. Refer to a resource center: You don't have to know all the answers! Our 24-hour hotline COPEline at 1-888-285-5665 is there day or night to speak with an advocate.
3. Share WomenSafe's DVAM social media posts: Education is the number one prevention resource we have and the more people we reach, the safer our community is!
4. Wear Purple on Thursday, October 22: Show that you are committed to building healthy relationships, standing up against violence, and are an advocate for victims in the community. Don't forget to post a photo and tag WomenSafe! (Facebook: @WSGreenHouse)
5. Become a DVAM Community Advocate: Reaching out to hospitals to hang flyers, putting safety cards at local businesses, handing out WomenSafe resources, these are all important tasks to make sure we reach those that need our services most! If you are interested in volunteering your time, contact Bonnie at fundraising2@womensafe.org.
Join us throughout the month of October by following us on social media, subscribing to our emails, checking out our virtual event Masked and Fabulous, and more. Together, we can raise awareness and advocate for survivors everywhere.