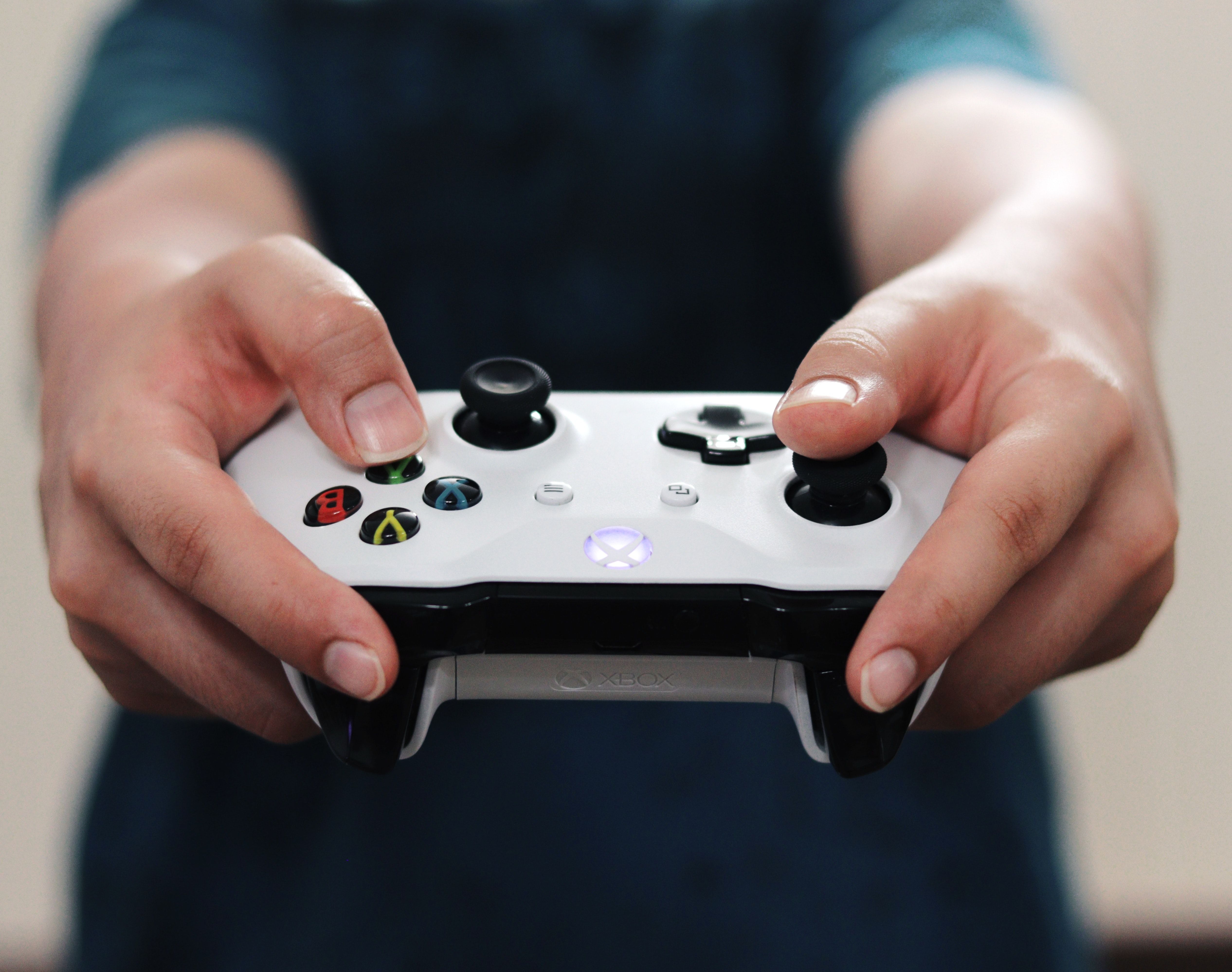 Sometimes video games get a bad rap, but when used in moderation, video games can have a lot of advantages for kids. 
WomenSafe's Child Therapist, Danielle, uses video game therapy when in session with kids aged 8 to 16. "It helps them process intense feelings," Danielle said. "As long as their hands are moving, their mouths are moving."
According to an ESA research study, 42% of Americans play video games regularly either through gaming consoles, their phones, or on the computer. As long as video game play is done in moderation, research shows that it helps with relaxation and problem-solving skills. 
For WomenSafe clients in Danielle's care, world-building games, such as Minecraft and Disney's Infinity, is a good way for the kids to build their "perfect world" while talking about the trauma of their current home life. This is an effective method for kids to talk about something that may feel uncomfortable while doing something they enjoy. 
WomenSafe offers non-violent games for gaming consoles like X-Box 360 and Nintendo Wii. When the Coronavirus pandemic started in March, Danielle had to think of alternative games to use while talking with kids through tele-therapy sessions on Zoom. A site called scribble-io became a favorite, in which kids could draw (similar to Pictionary) to help process their feelings. 
Playing video games as therapy can enhance kids' social skills and teaches them important lessons about teamwork, all while in a safe environment. "When we're playing a game together, they have to verbalize what they want me to do," said Danielle. This can help kids come out of their shells and learn how to express their feelings, including anger and frustration.
Do all video games carry these advantages for kids? Of course not. But it's important to remember that monitoring time spent and specific games played can help kids, and their mental health states, in the long run. 
To learn more about psychotherapy and video games, check out this research conducted by the American Psychological Association.