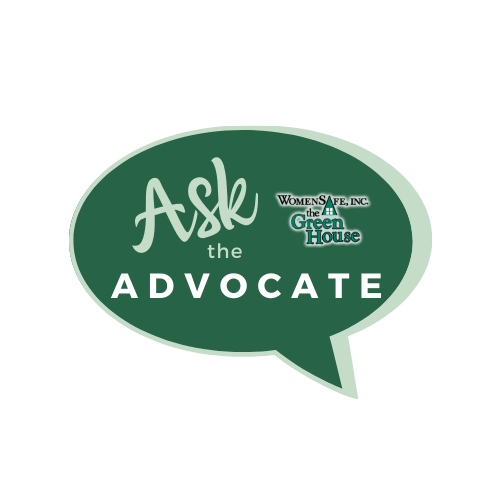 "Ask The Advocate" is Here to Help!
---
Ask the Advocate was created by WomenSafe advocates with one hope: to answer the questions you have when you have nobody else to turn. 
WomenSafe has been a local resource center for survivors of domestic violence for 40 years. Although we cannot fully understand how each and every survivor feels, we want them to know we are here to help.
Our trained advocates want to share their knowledge and resources, wherever you may be at in life. 
Submit your questions below, and your question may be chosen for our weekly Facebook post and monthly Ask the Advocate blog post!
Ask the Advocate is an informational series to answer questions on domestic violence, tips for healthy relationships, and community resources.
For specific assistance, to speak to an advocate directly, or to learn more about WomenSafe's free, life-saving resources, please contact the 24/7 hotline COPEline at 1-888-285-5665.