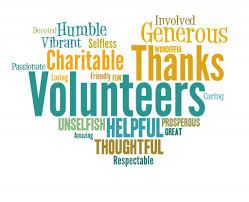 Together We Can Make a Better Community
There is no question that volunteering strengthens communities. Back in 1979, that was precisely what families in Geauga County did for women who suffered from abuse perpetrated by their husbands and boyfriends.
Women in our community graciously opened their doors to neighbors in need of emergency shelter. From this generosity stemmed WomenSafe, a safe haven for victims of domestic violence. Today, WomenSafe continues to rely on the volunteer efforts of many dedicated individuals.
WomenSafe, Inc. is always in need of more volunteers to provide clerical assistance, support our clients, help plan fundraisers, run the Resale Shoppe, maintain the shelter, organize donations, create content, and much more.
"Never doubt that a small group of thoughtful committed citizens can change the world." – Margaret Mead
Our volunteer program is flexible and fun. There are opportunities to volunteer from home, as a family, and at the convenience of your individual schedule. If you are looking for an opportunity to give some of your time to a good cause and like to help people, consider volunteering at WomenSafe!
If you are interested in donating your valuable time, simply download the Volunteer Application. The application can be returned to fundraising2@womensafe.org or 12041 Ravenna Road, Chardon, OH 44024. If you cannot download this document or have additional questions, please contact Bonnie Glavic at (440) 286-7154 x 227.
---
Volunteer Interest Form: