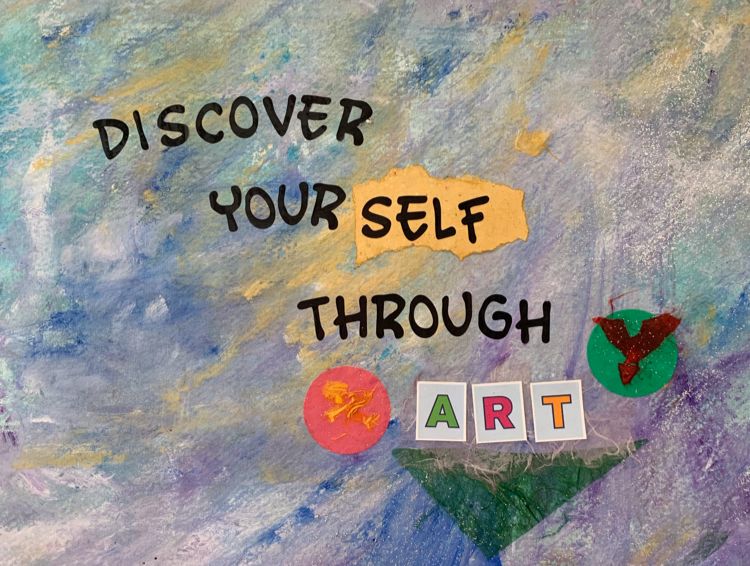 What is Art Therapy?
Art therapy is facilitated by a trained art therapist. Clients use art media, the creative process, and the resulting artwork to improve functioning and sense of personal well-being. 
Survivors of domestic violence often struggle to discuss their traumatic experiences. Using art media serves as a bridge between the client and therapist, allowing exploration of feelings at a comfortable pace. 
Art therapy is proven to be an effective trauma treatment. It encourages natural expression at all ability levels, meaning anyone can benefit!
WomenSafe's Art Therapy Program
WomenSafe's Art Therapy Program is a free service offered to survivors of domestic violence. The program is offered in the art studio of our emergency shelter in Chardon. 
The program is run by two registered art therapists, Melissa N. and Laurén S., who provide individualized sessions designed to help survivors reach wellness goals through creative expression. 
Our art therapists have extensive knowledge and experience on providing trauma-informed care. They've been trained by BRAVO to provide inclusive services to the LGBTQI+ population. 
Benefits of Art Therapy
There are many benefits art therapy provides clients. These include:
Eliminates emotional roadblocks 
Strengthens problem solving skills
Boosts self-awareness
Relieves stress
Provides a healthy outlet for expressing emotions and fears
Stimulates the release of dopamine 
Increases self-esteem
Artwork Created by WomenSafe Survivors
How You Can Help
Wondering how you can help our clients tap into their creative side? Consider donating art/craft supplies.
Below is a list of needed items:
Paint 
Canvas
Tape (Masking, Duck, Scotch, Painters)
Masks
Journals/Sketchbooks
Colored Pencils
Large Drawing Paper
Cardstock
Yarn
Glue (Clear, Sparkle, etc.)
Hot Glue Gun
Hot Glue Sticks
Air dry Clay
Model Magic
Sponsored in part by: