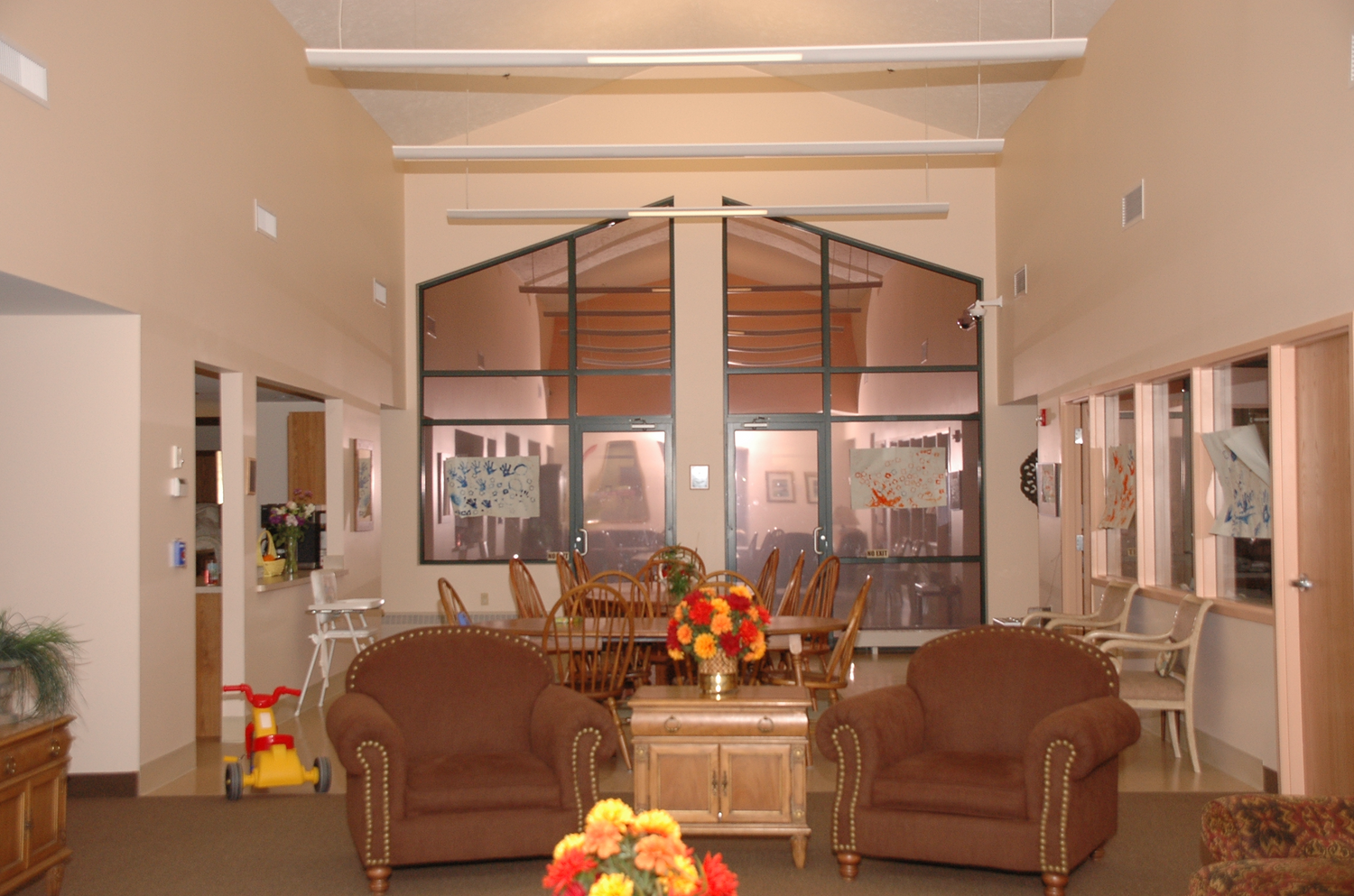 THE GREEN HOUSE
WomenSafe offers shelter to survivors of domestic violence from Northeast Ohio.
The shelter is a safe and comforting environment where victims begin to heal, receive counseling, consider alternatives and develop goals for an abuse-free life.
All basic necessities are provided to residents.
Resident Care Workers and volunteers provide 24-hour support to shelter residents to meet their individual needs while residing at the shelter.
---
SHELTER TOUR
WomenSafe provides shelter services in a safe and secure living environment. This is a communal living environment, which means that residents must all share in house chores. The family room, dining room, kitchen, laundry and child and teen areas are shared spaces for all residents to enjoy.
Clients residing at WomenSafe are responsible for making meals for their family. We encourage residents to share meal planning tips and ideas with each other. Cooking is a life skill that we all benefit from learning. All food is provided and special attention is paid to dietary needs.
Appropriate accommodations are made for children and teenagers in shelter. This includes rooms dedicated for youth to be kids. Age appropriate toys, games and entertainment are provided. Quiet times are also encouraged for all residents to have needed respite.
Living suites are semi-private. Single residents will usually have roommates while every attempt is made to keep families together in their own room. With this being stated, WomenSafe also has seen needs so great that families have had to double-up in rooms.
Priority housing is given to Geauga County residents, however, we do assist victims in need throughout Northeast Ohio. Our occupancy permit states that the facility can house 32 individuals. Bedrooms do not have their own bath facilities. Suites share three bathrooms.
Resident Care Specialists work around the clock to see that clients receive the quality care they deserve. Resident Care Specialists provide transportation (if necessary), and work with clients to achieve goals.
---