Domestic Violence Awareness Month Recap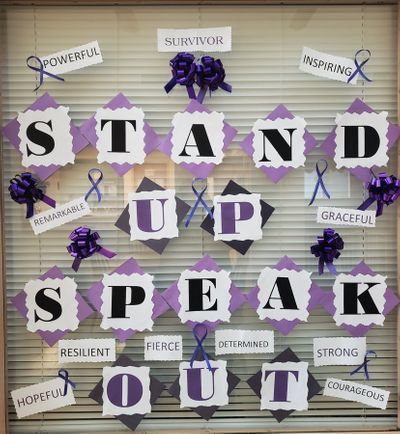 Every year, October is recognized as Domestic Violence Awareness Month. 
WomenSafe is very active during the month of October, but this year was much different. Normally we'd be out at festivals, staffing booths at colleges, hosting a Fall Luncheon, planning our DVAM Walk, and so much more.
Even though this year was much different, it was still a great success for WomenSafe and the domestic violence survivors we serve!
Thank you to everybody who participated in DVAM2020. Staff, advocates, volunteers, donors, and survivors all helped us raise awareness about domestic violence, its negative consequences, and warning signs. Everyone really pulled together to get the word out by sharing stories and statistics, participating in our virtual event, conducting an educational webinar, and more. 
Check out the details below.
---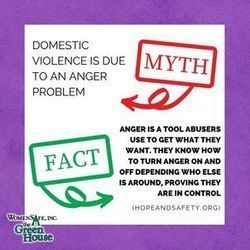 Conducted an Educational Campaign on Instagram and Other Social Media
WomenSafe focused on educating its social media followers about many different statistics and myths that accompany domestic violence. Various graphics were posted throughout the week focusing on different factors of domestic violence including Myth Vs Fact, Did You Know?, and Survivor Stories. Visit our Instagram page to see these posts.
---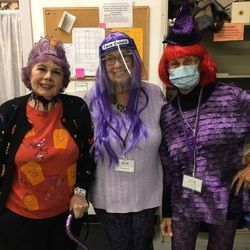 Wore Purple on Thursday, October 22
Staff at the WomenSafe office and the Resale Shoppe showed their support for domestic violence survivors by wearing purple on what is nationally known as "Purple Thursday." The Resale Shoppe also ran a special, in which customers who came into the store wearing purple received 10% off their purchase and were entered to win a $50 Resale Shoppe gift certificate.
---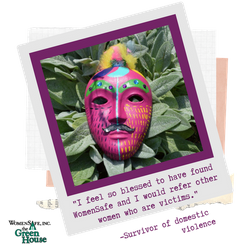 Held Our Second Virtual Event and First Online Auction
During our weeklong Masked and Fabulous Virtual Campaign, supporters were able to bid on some great prizes, learn about survivor mask stories, get face mask tips and tricks, and more. WomenSafe was able to raise over $9,000 for survivors calling our shelter home. It was a fabulous success!
---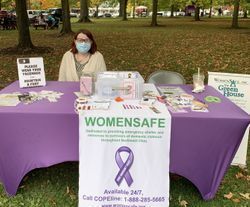 Participated in the Burton Fall Fest
In our first (and only) festival visit during this pandemic year, WomenSafe was able to set up a booth to raise awareness in the community at the Burton Fall Fest. It turned out to be a beautiful weekend, and community members stopped by to purchase Nancy's Nest cards, make donations, and get information on WomenSafe services. We even had a past WomenSafe client stop by to tell her story and give her thanks.
---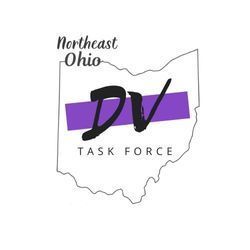 Co-Hosted the Intersections of Domestic Violence Webinar
In partnership with the Northeast Ohio Domestic Violence Task Force, WomenSafe cohosted a virtual web conference called The Intersections of Domestic Violence. Speakers from WomenSafe spoke on topics such as homelessness and trauma and the brain and how they relate to domestic violence. There were also speakers from Colors + Youth and Legal Aid to talk about the LGBTQ community and shared custody, respectfully. It was an informative four hours attended by survivors, advocates, and other agencies in the community.
---